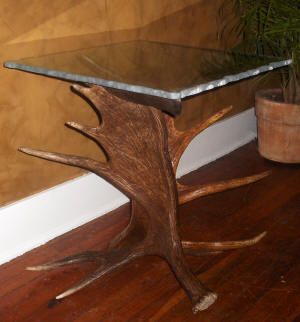 Moose Antler End Table – Plateau
$1,195.00 – $1,295.00
A moose antler end table built seamlessly with three moose antlers.  Two stand upright and one rests across them just under the glass.   All antlers are naturally shed.  No two antlers are the same so each table will be unique.
Prices (shipping for antler base will vary depending upon location)
Price of glass is including in quoted price below.